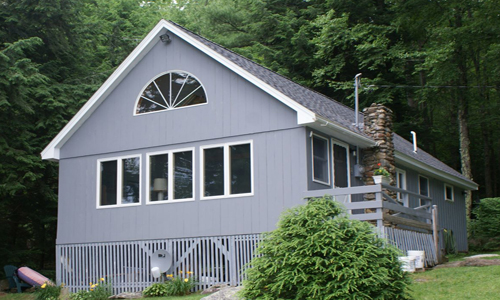 Testimonials
---
Todd & Beth
Hudson, NH
We were extremely pleased with Tom's workmanship, professionalism and honesty. We just love our new deck and recommend him highly.
---
Julie and Dan
Derry, NH
Ciccarello Builders was a wonderful company to work with on our recent garage build. Tom, the owner, was personable, professional and flexible. All design changes were met with interest and worked into the schedule without delay. All contracts and estimates were honest and fair. All sub contractors were both professional and their products were completed with well above average standards and all in a timely manner. Any "glitches" were ironed out quickly by Tom without inconvenience to us.
We would recommend Ciccarello Builders to all friends, family and acquaintances. We would use Ciccarello builders without hesitation for any future projects we may have.
---
Scott & Mary
Auburn, NH
We hired Tom Ciccarello to build a deck on our brand new home in June, 2011. The process, from initial bid to the completion of the job, was flawless.
Tom's estimate was exactly what we paid for the job. There were not any "unforeseen" charges or costs that we had to pay for. Because Tom is highly experienced his bid anticipated and covered all aspects of the work.
He worked with us in setting up our deck in terms of stair placement, width of stairs, placement of the deck railings, etc. We know exactly what we were getting before one bit of work had been started.
Tom's was reliable, showing up on time every day. If he had to change his arrival time he would tell us and then arrive exactly as promised. As homeowners we have had all too many times when a tradesman "promised" they would show up at a particular time, but the actuality was many hours or, unfortunately, days later.
At the end of the day Tom cleaned up the area so that we did not have to worry about stepping on or tripping over pieces of decking lying around our yard. We were very appreciative of how well he tidied up the area at the end of each day. We did not expect this so the daily policing of his work area was a pleasant bonus for us.
Most importantly we appreciated the quality of his work. Our deck looks great and it is incredibly solid. Tom recommended a railing system in which the posts were sheathed over 4"x4" timbers that were lag-bolted into the frame of our deck. The result was a deck that is very attractive as well as incredibly solid. The railings do not rattle or move at all due to how well he secured them.
We now have a wonderfully built deck that we will enjoy for many years that was designed and constructed by a true professional – Tom Ciccarello.
---